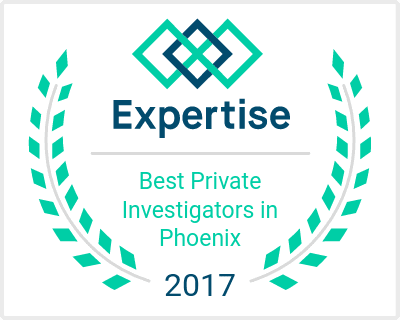 Paladin Investigations is a full service Chandler Private Investigation Agency based in Chandler Arizona. John Brewington is the managing member and licensed Arizona Private Investigator in the Phoenix, AZ metroplex .
We have all the state of the art equipment and experience to facilitate a successful outcome in your case. That experience includes surveillance, skip tracing, back ground checks, workers compensation, fraud, infidelity, creditor's rights and civil litigation. Need a Mesa Private Investigator? Call us!
John Brewington has worked with criminal defense attorneys and understands the Arizona Criminal and Civil codes.
As your Arizona Private Investigator we are happy to help you find that missing person, whether for a class reunion or to locate that hard to find witness. Our process servers can get the job done for you. Many times our constantly updated databases allow us to find who are looking for in just seconds.

Looking for a Phoenix Private Investigator? Looking for a Chandler Private Investigator? Looking for a Tempe Private Invesitgator? Looking for a Mesa Private Investigator? Looking for an Ahwatukee Private Investigator? Looking for an Scottsdale Private Investigator? Looking for a Tucson Private Investigator? We service all of Arizona! Arizona Cheaters Service.
Arizona Infidelity
Do you suspect infidelity in your relationship? Paladin Investigations has state of the art technology that can help you find the answers. Trust your instincts and protect your heart and assets.We are able to provide you with reports of exact locations of the subject. That includes minors that you need to keep close tabs on.Want to know where they have been? We can tell you. Want to know who they have been with? We can tell you that too! State of the art GPS technologies allow us to track movements in real time. Location mapping reports movements and how long they have been at a location.
Your Arizona Infidelity experts based in locatedd in Mesa Arizona metroplex Your Arizona Private Investigator!
Your Scottsdale Private Investigator.
Contact your Phoenix Private Investigator, John Brewington with any questions. Due to the secretive nature of affairs it is hard to get a definitive percentage of how many people cheat.
Estimates range from; 22% of men and 14% of women have an affair to 65% of men and 55% of women have an affair depending on the study.
As many as 70% of affairs are not discovered.
Suspicion of adultery can destroy a marriage even if no one is cheating.
Fortunately modern technology has given us a reliable inexpensive way to relieve suspicion or confirm fears. As hard as it can be to know if your loved one is having an affair it is usually harder dealing with uncertainty.
National Association of Private Investigators
John Brewington PI, C.P.S.B.I,
Managing member of Paladin Investigations has achieved the designation of Certified Pre-Employment Screening & Background Investigation Specialist (C.P.S.B.I.).
Member Association of Certified Fraud Examiners
google5a82bc3d609591b6.html